Business Internet Services
Clearwave's business internet services are flexible and fast to deploy by use of a fixed wireless modem that will be installed on the exterior of the business. These business internet services come with a standard STATIC IP address and technical support is provided by technicians here in Edmonton. We can usually respond to a service affecting issue within 2 hours of you notifying us.
Business Internet Services are classified into four tiers:
Commercial Basic Service

: meant for a small office of 1-5 users, bandwidth is best effort, no less than 50% of the advertised speed, good for retail, download speed is faster than upload speed (asymmetric)

Commercial Standard Service

: meant for an office of 5-25 users, bandwidth is expedited over any existing basic traffic, no less than 75% of the advertised speed, good for a standard small / medium office, bandwidth is symmetric - same upload speed as download speed

Commercial Managed Service

: meant for any size office in which bandwidth is crucial and bandwidth is expedited over all other user's bandwidth, no less than 95% of the advertised speed, the wireless modem on site is also monitored, speeds are symmetric. Connection is monitored by our Network Operations Center.

Backup Internet Service

: meant for any size office in which Internet connectivity is crucial and failure of a primary service cannot be tolerated. Even fiber gets cut, so our wireless solution provides a level of redundancy connected to a National Tier 1 carrier that is not Shaw or Telus.
Productivity Reports
Have an insight into your employee productivity...
While some down time is beneficial, too much distraction at work is costly. Additionally, as a free service, Clearwave can dig into your internet traffic and discover what your employees are really doing with their time. Simply contact Clearwave Technical Support at 780 669 9283 option 3 to have the report run for long term or short term reporting.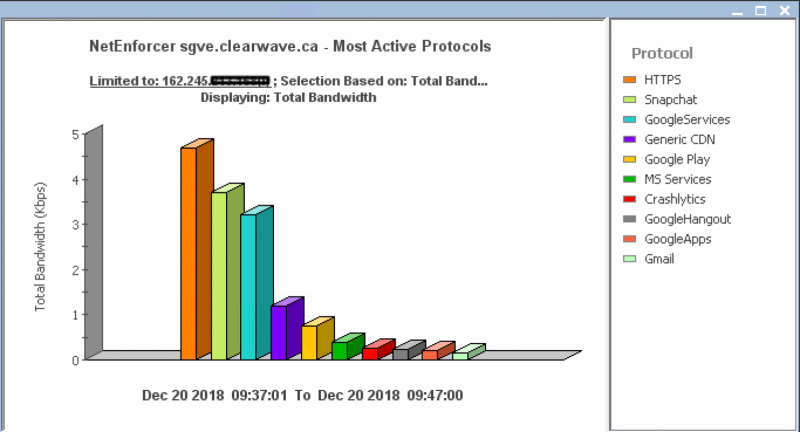 Ready to Get Started with Clearwave?
Contact a customer service representative today!